GRAND CANYON BAPTIST CHURCH & RESORT MINISTRY
GLORIFY GOD.
LOVE OTHERS.
MAKE DISCIPLES.
Welcome to Grand Canyon Baptist Church Resort Ministry, a
growing church set on the south rim of the majestic Grand Canyon
that meets for worship in the Shrine of the Ages venue. Ministering, serving, and caring for you spiritual, emotional, and physical needs.
​
Join us for worship every Sunday at 9:00am with Pastor Donn Broeker
​
​
​
​
The Superbowl is just around the corner. I plan on having a Superbowl party at the parsonage. Come and enjoy the fellowship and the game. Please let me know if you plan to attend so we can prepare accordingly. You don't need to be a member of Grand Canyon Baptist Church to attend.
Begin Experiencing God Training
Super Bowl Sunday Party at 132 Havasupai St.
Follow Us on Facebook @ The Grand Canyon Adventure Ministry. Get caught up with videos using Youtube. Follow us on Instagram. Listen on Spotify.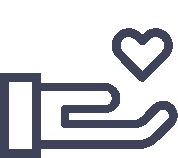 "How many are your works, Lord!
In wisdom you made them all;
the earth is full of your creatures.."